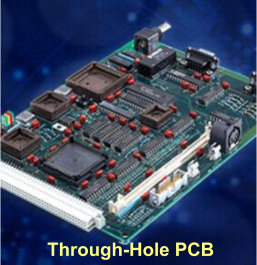 ISSI builds all types of electronic assemblies from simple through hole designs to complex mixed component types with reel, tray, pick and place, and hand stuffed boards. Boards can contain chips, discrete components, sockets, and connectors. They can even mount chip on a board and multi chip modules built by them. The bottom line is that if you have a complex board and need a quality assembly house, ISSI should be your assembler.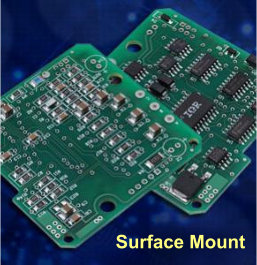 In the 80's when companies were looking to deduce size and cost of their products, many switched surface mount for a solution. As more components moved to surface mount, it was no longer an option. With todays complex components, processors, FPGA's, ASIC's and MCM's, surface mount is the only way to mount many non-socketed products. Whether it's mounting discrete components to massive BGA components, ISSI can get it done.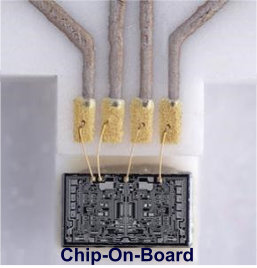 With the need for reducing size and custom packaging of a chip (the raw die) from on-sensor conditioning to wearable, and even medical devices, Chip-on-Board has become the answer. The requirement for ever smaller devices has turned to the CoB as a solution. The people at ISSI are experts in not only building but assisting and guiding through developing the proper design to meet your CoB needs.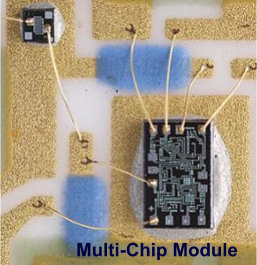 Multichip Module (MCM) Technology mounts multiple unpacked integrated circuits (the bare die), Along with signal conditioning or support circuitry such as capacitors and resistors on a single laminate or ceramic substrate. The resulting high density module resembles a signal component when it's mounted on your circuit board. MCM's can increase performance, reduce size and weight, and low product cost.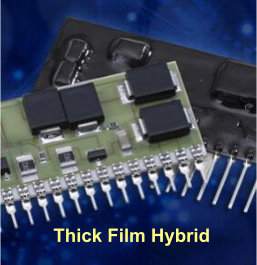 The Thick Film Hybrid has become the design of choice to address problems involving temperature, size, reliability, and harsh environment. ISSI can help you design and test these devices. Starting with the raw Ceramic Substrate, the can print the circuit Laser trim the resistors, mount components, check thermal characteristics., and even assemble to Military requirements.